Types of Service and Fees:
Our labor rate is $120/hr.


Our Insurance labor rate is $140/hr.


All earlier models will be worked on a time and material basis.


$10.00 EPA fee will be charged to cover disposal fee.


$5.00 fee will be charged to cover shop consumables.


Services with synthetic oil will be an additional charged per quart.


We will work on all bikes where parts are available, we are not limited to just Harley Davidson motorcycles.


We also build custom bikes.


Service price on metric bike will be given an estimate according to make, model and the type of work that needs to de done.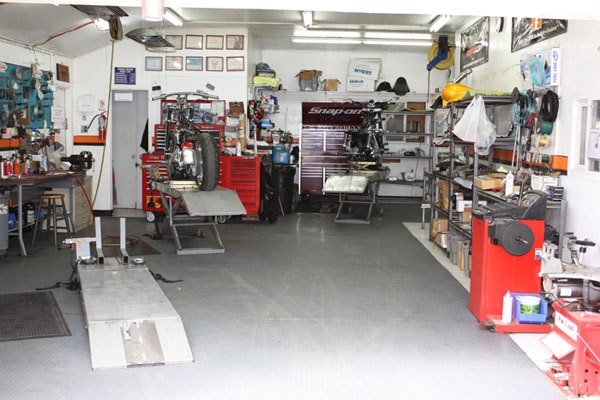 Big Twin 98-Later & Evo –T/C 88:
500 Mile: $372.00


1000 Mile: $372.00


2500 Mile: $243.00


5000 Mile: $372.00


10000 Mile FLH: $631.00


10000 Mile FX/FLSTC: $631.00


10000 Mile FXD: $631.00


Sportster 98-Later also Buell 98-Later:
500 Mile: $343.00


1000 Mile: $343.00


2500 Mile: $233.00


5000 Mile: $343.00


10000 Mile: $572.00


BAR # AC247352
EPA # CA00296037
Follow on Facebook: